About the Congress
Organised by the Frome Chess Club, the annual Frome Congress is one of the most popular and friendly Congresses in the South-West, regularly attracting between 150 and 200 entrants. The Selwood Academy venue has comfortable playing conditions. The restaurant, bookstall and analysis areas are separate from the playing areas and there is ample (free) car parking.
The Congress is a WECU designated British Championship qualifying event, part of the Tradewise Grand Prix and includes the Somerset Championships. The Open is FIDE-rated.
The 2017 (28th) Congress
12th - 14th May 2017 at Selwood Academy, Berkley Road, Frome, Somerset BA11 2EF
The 2017 Congress was one of the most successful ever.. There was an exceptionally large entry of 188 with record numbers in the Minor and Intermediate sections. Particularly pleasing was the relatively large number of juniors of both sexes, many of whom were playing their first ever standard play tournament. This bodes well for the future. A good time was had by all.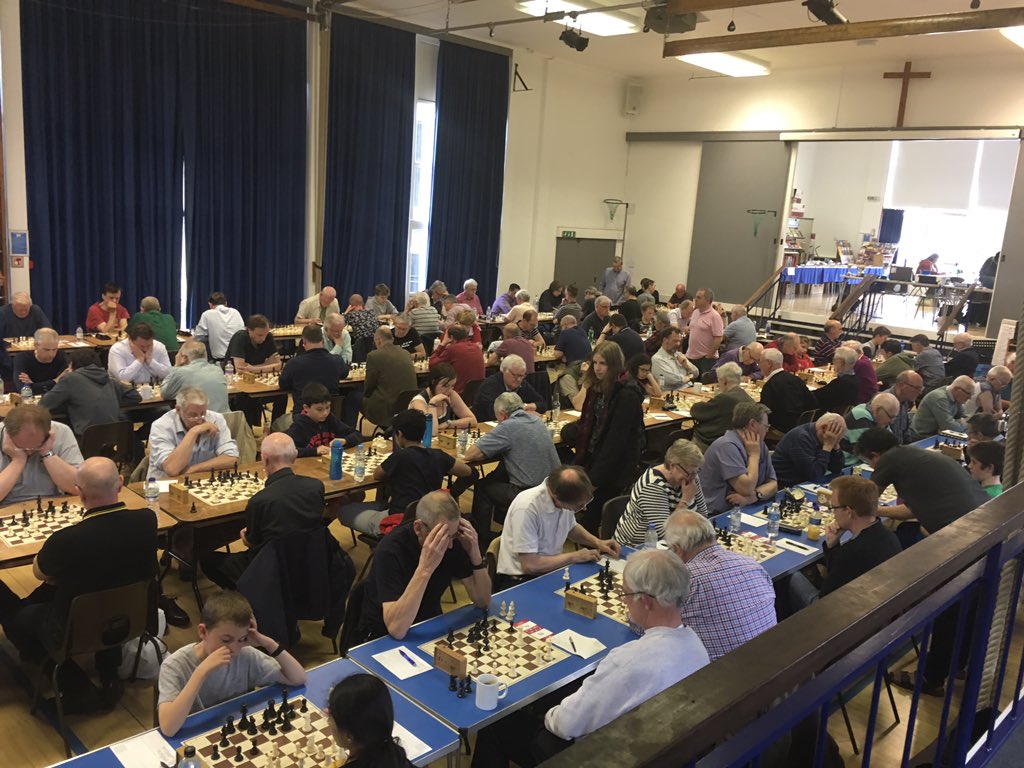 Congress in play (Photo by Kevin Paine)
Results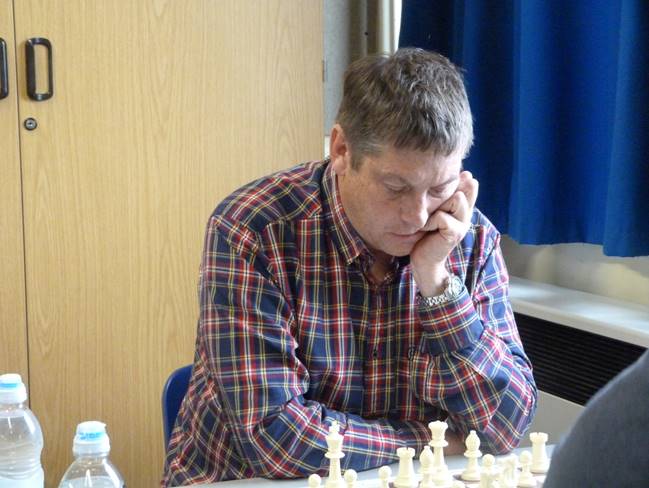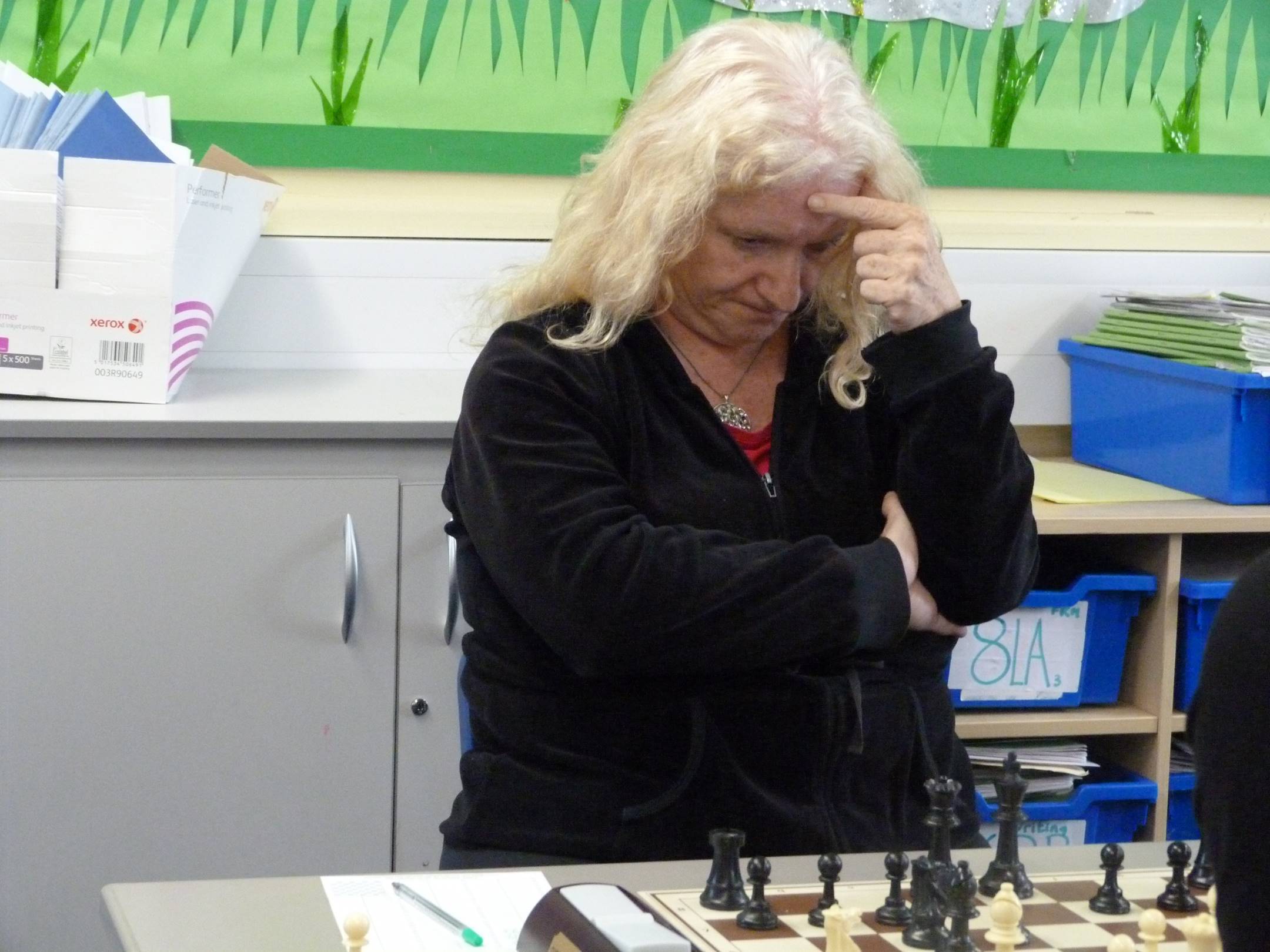 Allan Pleasants and Jane Richmond - Joint First in the Open along with Scott Crockart (Photos by Dave Tipper)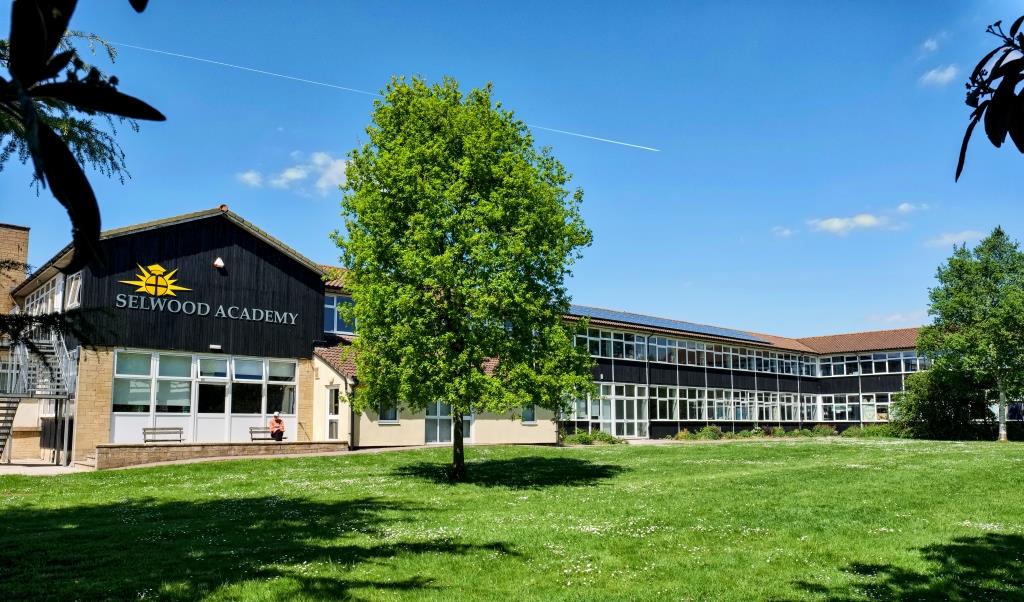 Selwood Academy
(photo by Brendan O'Gorman 2016)